Tirana & Durres & Vlore L shape height adjustable office table by manual
Product Description
Tirana & Durrës & Vlorë L shape height adjustable office table by manual :
Part 1.Size on height adjustable table for manager could be available as following:
Standard Table Frame Size:
1. 1600*700/1200*500* (625-870)Hmm
2. 1800*700/1500*600* (625-870)Hmm
3. 2000*700/1600*600* (625-870)Hmm
4. Other Size available, for our height adjustable office table frame furniture.
5.  Size on Manual Rocker out of the legs for the height adjustable mechanism: 400mm.
Part 2. Detailed specification:
1). Height adjustable:625-870mm
2). Height moving Noise:<30DBA
3). Maximum loading Weight: <190kgs
4). Abrasion:1% after moving 15,000 time
5). Export Certificate: CE, 3C, ISO9001:2008
6). Height adjusted by Manual Rocker & Coaxial Transmission
7). Height adjustable: By Plastic Mold with Rolling structure
8). Operation Temperature:-50 Degree Celsius to 60 Degree Celsius.
9). Lifting speed:Up/Down at 30mm/s according to different people
10).Shore of the leg:2.0 Aluminum Alloy & Q235 steel at 2.0 and 3.0mm.
11).Metal Beam is 2.0mmT Cold Rold Steel with Anti-Rust Treatment,1). 5 year Guarantee
12).Height adjustable frame with adjustable cup at bottom of the legs.Wheel could be option.
1st. About the Machines we have on to make our metal frame height adjustable office table frame....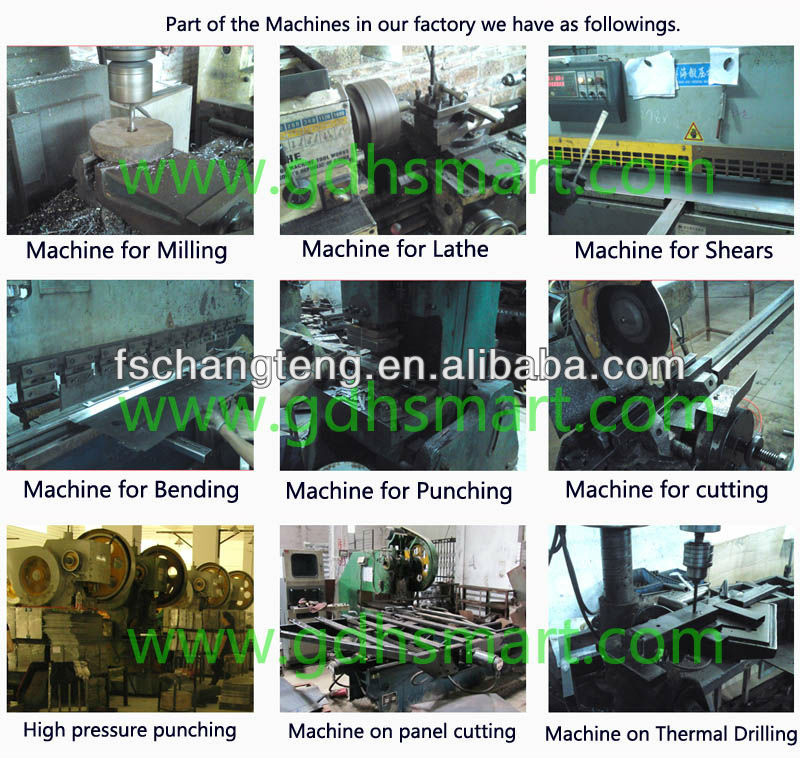 Part 2
Different Corners of our height adjustable office desk frame by manual rockers.
1.Coaxial Transmission Beam with Cover, or without cover.
2.The connector to modesty of our height adjustable frame.
3.Different corners about our manual rockers height adjustable desk frame , and even with table top under it. 
4.Height adjsutable frame with table top and with different views.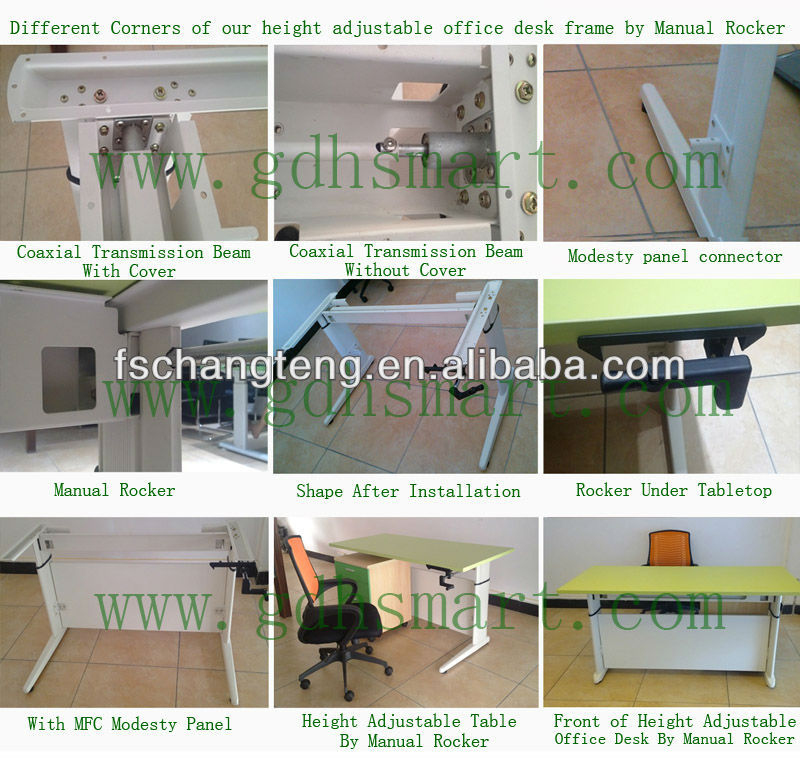 Product Categories : Hand Crank Desk > Three Legs