McKesson manual height adjustable frame&JX Holdings crank adjustable metal frame&Hewlett-Packard table frame height adjustable
Product Description
McKesson manual height adjustable frame
JX Holdings crank adjustable metal frame
Hewlett-Packard table frame height adjustable
1). Height adjustable range:720- 1195mm
2). Height moving Noise:less than 35DBA.
3). Maximum loading Weight: above 120kgs
4). Abrasion:1% after moving 15,000 times.
5). Modesty Beam could be movable long from down to up.
6). Height adjusted by Manual Rocker & Coaxial Transmission
7). Moving speed:Up/ Down at 10mm/s according to different people
8). Operation Temperature:-20 Degree Celsius to 50 Degree Celsius.
9). Height adjustable Manual Rocker: Made by Plastic Mold with Rolling connection
10).Shore of the leg is made with Aluminum Alloy at 2.0mm Thick & Q235 steel at 2.0mm.
11).Metal Beam is 2.0mmT Cold Rold steel with Anti-rust treatment,Guarantee for 5 years.
12).Height adjustable frame with adjustable cup at bottom of the legs.Wheel could be option 
Following is the clear pictures at different corner of our height adjustable frame.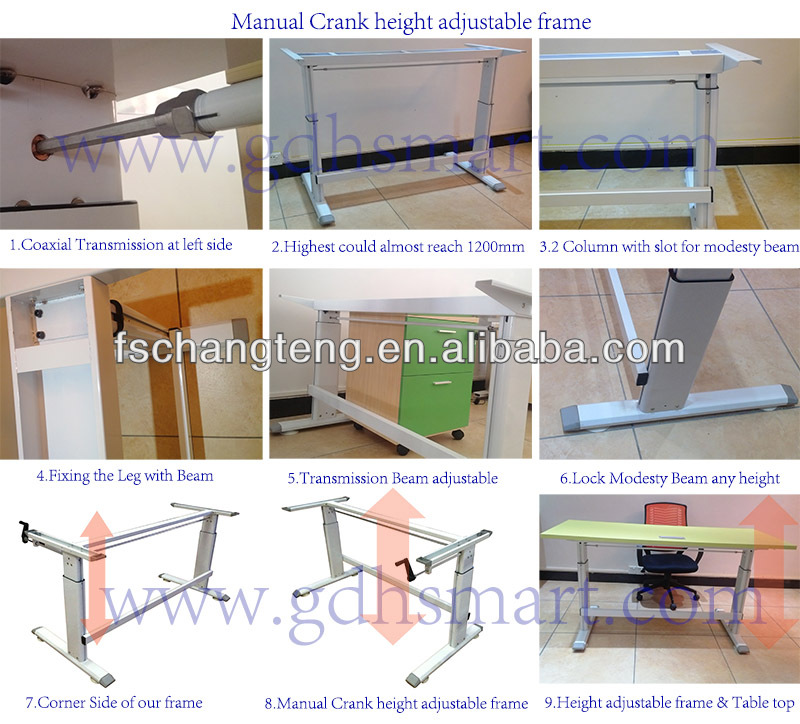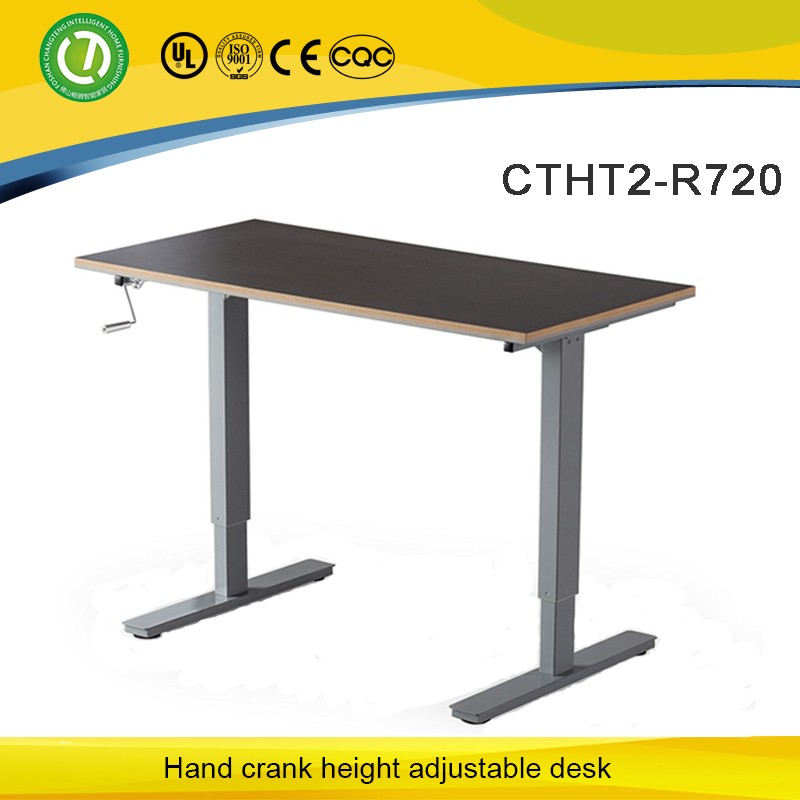 Following picture is about the packing & Loading containers from our Foshan Changteng Intelligent Home Furnishing.
We would pack the furniture and make the Shipping Mark according to different Client, and requirement, and even the material of our carton it is also could be different.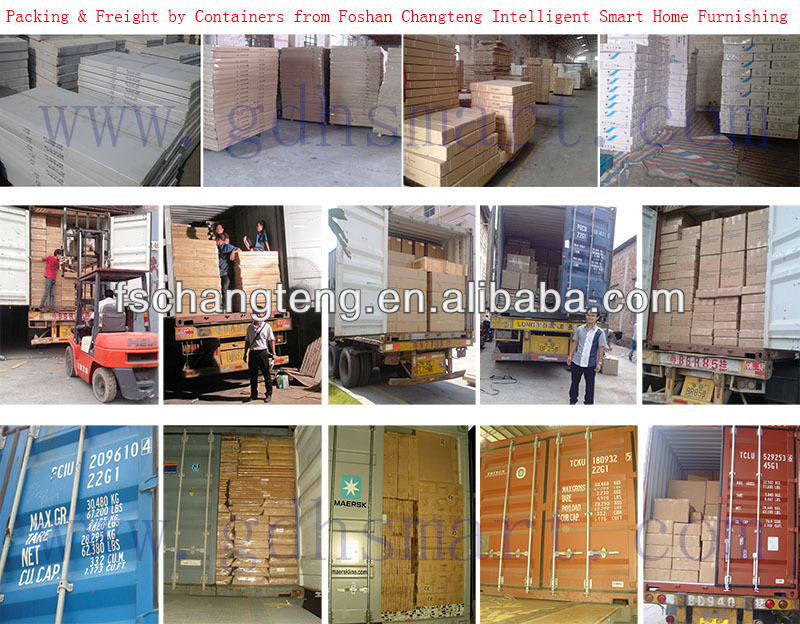 Following picture is About the Machines we have on how to make our metal frame height adjustable office table frame, like manual crank adjust height frame, or electric height adjustable frame....
For making our metal part of our height adjustable frame, we have machine of Milling, Lathe, Shears,Bending, cutting, Thermal Drilling , Punching machine for different shape of our height adjustable frame. For better understanding how to make our height adjustable frame please directly see the pictures downside.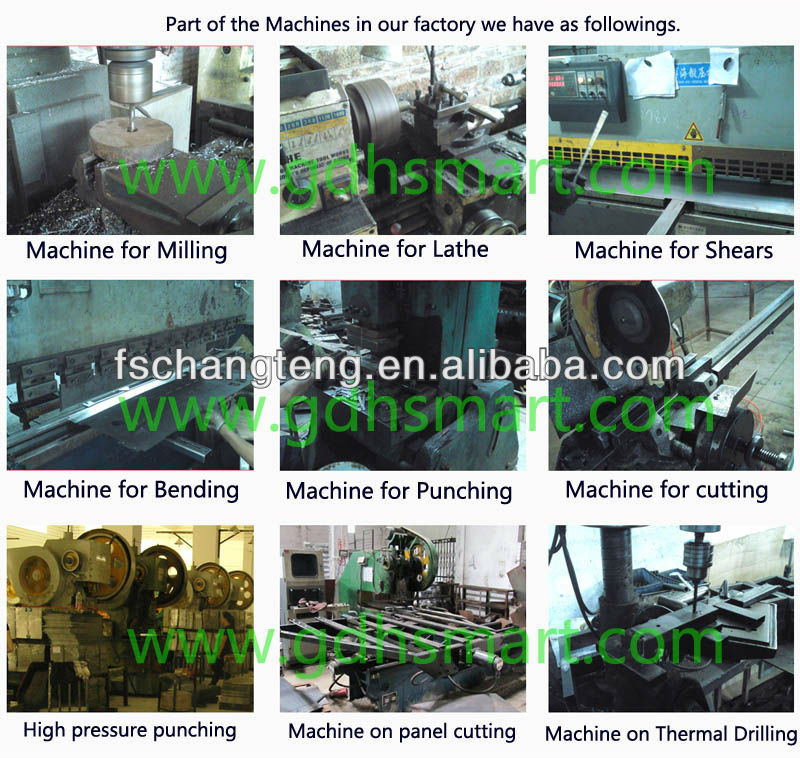 Following is the several years of furniture Exhibition from 2011 to 2013 in Canton Furniture Fair.
Please check the pictures of different type of height adjustable frame we have made, and the different pictures on our manager during the Furniture Fair.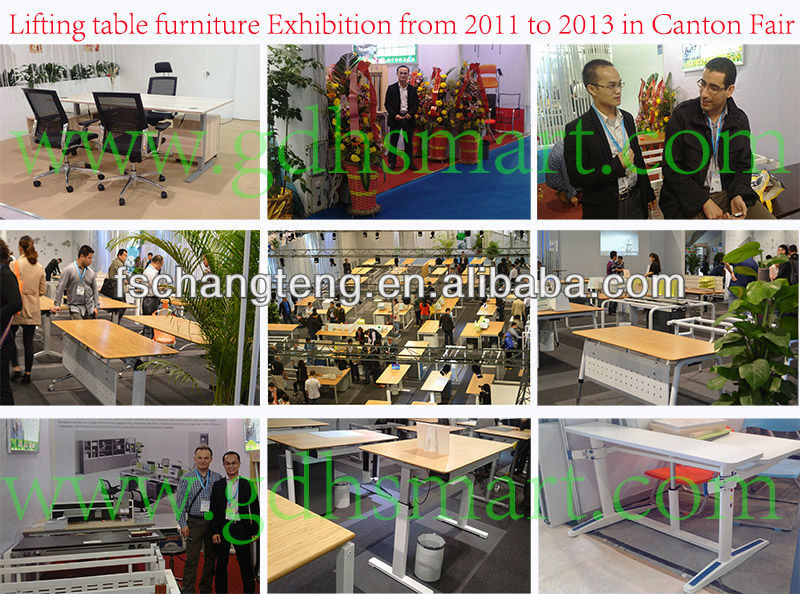 Also here is the certificate of our company during this several years.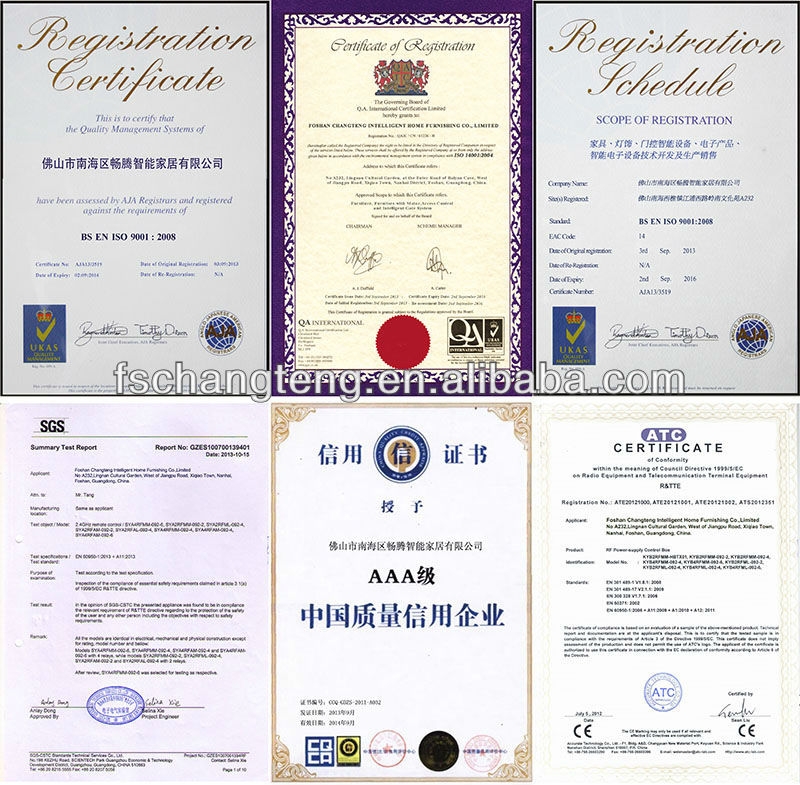 Product Categories : Ungrouped